The Academy:
Your Guided and Expedited Road to $100k+
For the agent that is ready to say goodbye to trial and error and hello to their dream business that runs like clockwork.
CLICK HERE FOR MORE DETAILS!
Can We Be Honest For A Second?
Right Now You're Probably...
→ Uncertain about your long-term prospects and future in the industry
→ Frustrated and overwhelmed by the lack of consistent sales and income
→ Struggling to find the right balance between prospecting for new clients, managing current listings, and investing in self-improvement or marketing strategies. 
→ Looking for methods and solutions that are working for others hoping it works for you - with zero confidence that it will work and zero strategy in place if it doesn't.
→ Avoiding ongoing personal and professional development and staying busy focused on lead generation - thinking leads will solve your problem.
Why? You're not set up to succeed.
🚫 Not with outdated 'busy work' training
🚫 Not from coaches who haven't sold a house in a decade
🚫 Let's not mention all of the coaches with limited certifications and skills
🚫 Not with mentors who are too busy to guide you and won't share their industry secrets for fear of creating their own competition.
🚫 Not without accountability
Unlock Your Fast-Track to Success with The Academy:
Gain Exclusive Access to

My Complete Course Collection,

Marketing Playbooks,

and Engaging Live Coaching Sessions.



Welcome to The Academy
Your Secret Weapon for Exponential Growth.
It's the arsenal you need, bringing together my existing courses, exclusive trainings, and powerful LIVE coaching sessions. This is where you'll master everything from lead generation to crafting unparalleled client experiences, all the way to cultivating the winning mindset you'll need to transcend challenges.
Your journey through the real estate stratosphere begins here.
A lot goes into being a TOP agent...
Building a predictable business with big checks and repeat clients is like assembling a multifaceted masterpiece. 
Not only do you need an unbeatable strategy...you also need a champion's mindset. So that when the going gets tough... you can face it head-on. 
And let's not forget the actual systems and processes that pave the way to conquering those monumental income milestones.
The Academy is where the secrets & shortcuts to success are finally revealed to help determined agents get to the next level.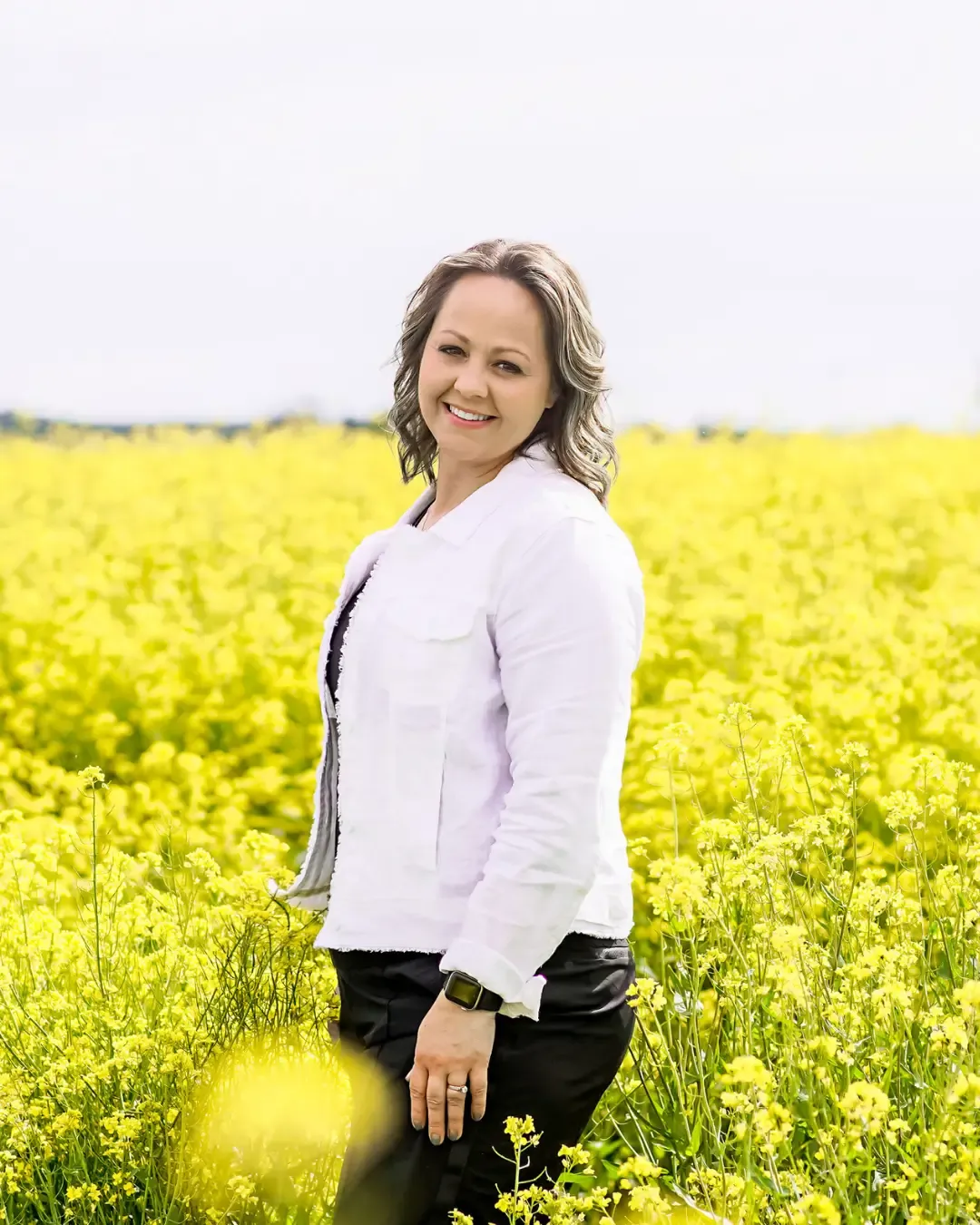 Find more clients, close more deals, and make more money!
"I had the pleasure of meeting Lisa Binggeli about 3 months ago during my search for a new brokerage.
I cannot express how valuable her content and knowledge of the industry are. The Agent Leader program provides a detailed, step-by-step path for long-term success within an industry that is muddled with different theories and techniques on how to win.
Lisa's passion for real estate is infectious and she truly cares about the success of each and every one of her students, she truly is a servant leader. If you are new to the industry or struggling to find your footing, the Agent Leader training will help you fill your daily schedule with tasks that are money-making activities with a multitude of different options on how to do so rather than the generic answer of "call your sphere".
Before teaming up with Lisa I saw her listings everywhere and always wondered how one agent could garner so much business, the answer is in the training!! If you want to win and set yourself apart in a very challenging industry Lisa's Agent Leader training is by far the best way to do so!"
- Dave M.
"I was looking for direction and a sounding board."
"I am a Broker /Owner so its is nice to have the group to bounce ideas around and ask about certain products. This course has helped mange my day and organize my business. The fact that we can schedule a zoom with Lisa for a one-on-one is a huge bonus. I have tried other coaching programs (buffani, Tom Ferry) but they did not work for me I have definitely found my home at Agent Leader Academy. The strides I have made in my personal and professional life are invaluable."
- Melinda B.
IT'S WHAT YOU'VE BEEN LOOKING FOR...
AGENT LEADER ACADEMY ROAD TO $100K
Here's What's Included.
Kickstart Business Growth: Unlike any other new agent training program this one teaches you how to do your job right now! Foundational real estate business training includes the accountability, systems, tools, tactics, and information you need to build a strong and consistent business. 12 Modules (24 classes) with a workbook mailed directly to you, PDF download guides, and actionable items.
(Value $997) 
---

Supercharge: Increase your revenue in 90 days with this course that walks you through how to make more money in your real estate business right now. This is real estate tactics on steroids!
 (Value $5000) 
---
Monthly Marketing Playbook: Stop constantly looking for new leads and start consistently closing sales and making more money by generating your own leads! The Marketing Playbooks help you gain the confidence you need to be a market expert in multiple areas. You'll be the only option for your clients and your client's friends and family, now and in the future with all new ways to market.
  (Value $2,400)
---
Weekly LIVE Coaching: You'll be coached by Lisa live in a group setting. Every week you can ask Lisa any questions related to your business AND she will coach you on new frameworks for the current market challenges. (Also available as a podcast to listen to on the go)
 (Value $13,000)
---
BONUS Vault: A collection of 100+ searchable trainings to help you Grow, Transform, and Succeed in your business, topics include listings, transactions, client conversion, retention, FHA guidelines, sales skills, AND MORE! (Also available as a podcast to listen to on the go)
(Value $2,000)
---
BONUS 60-Minute Private Coaching Session: Deep dive review of your business with Lisa to analyze your business and get you started with a personalized plan.
(Value $500)
The Agent Leader's Guarantee
Still not convinced this is for you? Don't worry. It's guaranteed.
Agent Leader Academy Road to $100k is designed to provide you with the necessary skills needed to increase sales, grow a successful real estate business full of repeat clients and referrals, and reach your goals as an agent.
If you don't feel as though you have received the education and support needed to achieve this success, simply email Lisa at [email protected] within the first 30 days to get your money back.
I had a call with a client who was about to put earnest money on new construction but didn't have an agent and is a 1st time buyer....
"Because of your training and knowing my market I was able to speak confidently with him about the house he wanted, know if the deal was good, and he asked for my representation and we locked in his contract 2 hours later. I met with him today and he's really excited and we'll get him home! I also stopped being afraid to just offer knowledge about the market and show people other solutions and will be shopping with 2 more clients for purchases instead of renting in the next couple of weeks. Supercharge and your teaching for the win!!"
- Bradlee R.
"I was looking for fresh ideas."
"In this industry there are so many people out there trying to sell you their services. You resonated to me as down home girl, that is what I liked. No BS, just the way things are. You made me think about things differently. You gave me different options on how to approach CMAs and people in general. You are an excellent coach. You provide the tools to help us get the job done. You gave us the permission to be ourselves and not apologize for it. I have been an agent for 6 years, there are only 3 people in this industry that I have as a coach since the beginning, and you are one of them."
- Gaye L.
How do I know if I'm ready?
Perfect for you if:
You are ready to stop spinning your wheels to figure out what consistently works.
You want your next steps strategically planned and a blueprint for success would be amazing to get you to the goal faster.
You're overwhelmed by doing this on your own and wish you had someone to support you and answer your questions.
You find yourself paralyzed with too many tools and options and no idea what will really work.
You are out of time and energy to find success on your own and you'd like real help so you can start making more money.
Not for you if:
You would rather make excuses as to why you aren't selling enough.
You aren't ready to make progress and you aren't open to being coached.
You aren't willing to invest the time and money in yourself and your success.
You think it's your brokerages' fault you aren't successful.
You aren't ready to take the necessary steps to move your business to the next level.
You want to keep procrastinating, being unproductive, and pretending the only reason you don't make money is because you need leads.
The Road to $100K program is an investment in your future success.
You'll gain the skills and knowledge you need to get that next sale, and the one after that, until you build a successful business full of repeat clients and referrals.
Are you the next ROCKSTAR agent I get to work with? Let's find out!
I have limited spots available each week for private coaching, are you ready to make a change? Let's GO!

Whether you just received your license and have no clue what to do next OR you've been an agent for a while and struggling to hit $100k (or above), then the Academy is exactly what you're looking for.
Hi I'm 
Lisa Binggeli

Lisa Binggeli is the Founder and CEO of Agent Leader® coaching and training platform, a Certified High-Performance Coach® with the High Performance Institute®, a Professional Certified Life Coach® with LCS®, and a Licensed Real Estate Broker who is a consistent 7-figure earner.
Lisa is known for her out-of-the-box approach to real estate transactions and a master at relationship marketing. Lisa's entrepreneurial drive is only overshadowed by her love of bringing others along for the journey so they can experience success as well.
Her mother would tell you she does not take no for an answer and as a business owner has adopted the mantra "there is always a way".
Lisa loves personal and professional development and is always looking or challenges to keep growing. She is a wife and a mother of three wonderful children. Born and raised in Idaho, she loves hiking and boating and is obsessed with Peloton™.
Lisa's greatest desire is to teach others the skills to manage their mindset so they can discover new levels of happiness and achievement.
When I first met Delsah, she was "feeling confused and discouraged." She said it felt as if she "was swimming upstream without a life jacket." And now...
"Sooo… I went into the office today and our office manager surprised me with my name and photo on a plaque for Jan 2023 Top Producer and #1 agent in our office! I am #53 YTD out of 2500 agents and teams in our entire MLS. I absolutely, positively would not be where I am today without your help, encouragement, and training."
- Delsah I.
You Can Be A Top Agent Too!
But if you're not sure this is for you... book a call with Lisa to get your questions answered!
BOOK A CALL